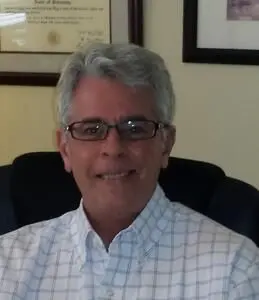 Dr. Casey's philosophy begins with the perspective that we all function at our best when we are self-aware and keep the following important areas of life in balance: sleep, diet, physical activity, spirituality, work and personal life. To accomplish this, counseling focuses on helping clients improve self-awareness and healthy boundaries — both personally and with others — through a relationship of trust between client and therapist, as well as the use of (cognitive behavioral therapy) and other effective therapeutic techniques that fit the needs of each individual client.
Dr. Casey is a Licensed Psychologist specializing in individual therapy/counseling, assessment, clinical supervision, counselor training and consultation with organizations and counseling practices. He maintains a private practice in the Cool Springs area of Franklin, TN.
Dr. Casey obtained his Ph.D. in Counseling Psychology from Texas A&M University , including a one-year internship at the University of Texas Medical Branch-Galveston. He also completed a master's degree in Clinical Psychology from Abilene Christian University . He has been a licensed psychologist in Tennessee for over 25 years and held previous licenses as a Psychological Examiner (TN) and an Associate School Psychologist (TX) for a total of over 30 years experience as a licensed mental health professional. Among his areas of expertise are working with those who are experiencing various forms of anxiety as well as depression, ADHD, adjustment issues and health-related problems (e.g., migraines, ulcerative colitis/inflammatory bowel disease).
In addition to his work with clients, Dr. Casey teaches at the graduate level in Professional Counseling at Lipscomb University and has presented at a variety of conferences, workshops and seminars. Much of his teaching and presentations have been in the area of professional counseling ethics but also include other training topics for Professional Counselors and other mental health professionals.
Dr. Casey also conducts continuing education trainings in association with Lipscomb University and is a regular speaker for PESI (a national continuing education organization), conducting professional ethics webinars and seminars across the country to counseling and behavioral health professionals. (See home page for more information.)

Education
B.A., Psychology, Harding University
M.S., Clinical Psychology, Abilene Christian University
Ph.D. Counseling Psychology, Texas A&M University

Licenses
Licensed Psychologist , HSP (#1975, active, TN)
Licensed Psychological Examiner (inactive, TN)
Associate School Psychologist, (inactive, TX)

Professional Activities and Memberships
American Psychological Association (APA)
American Counseling Association ( ACA)
Tennessee Licensed Professional Counselor Association (TLPCA), Former Ethics Committee Chair
Nashville Area Association of Christian Counselors (NAACC)